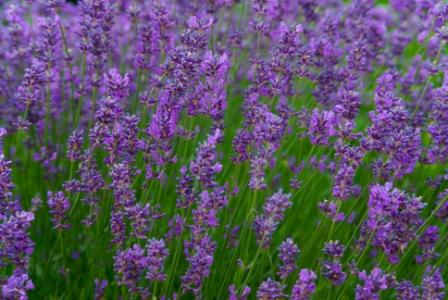 As you may be aware, the Lavender herb is often known for its fragrance and beauty. This herb also has a number of other properties that make it useful as a source of food and medicine. Even though most people use the flowers for a wide range of purposes, the leaves can also be used. Since lavander commonly grows in Southern Europe, the Mediterranean, and Africa, there are many traditional uses that have been developed over the last few centuries.
Lavender is commonly used as an antiseptic. It is also useful for easing the irritation and pain associated with insect bites. Many people also claim that lavender oil can help with insomnia and headaches. In general, you do not have to consume lavender in order to enjoy its medicinal properties. For example, if you have a headache, rubbing some lavender oil on the afflicted area can be of immense benefit.
When combined with witch hazel and rose water, lavender can also be useful for getting rid of acne. Aside from reducing redness and swelling, the antiseptic properties associated with lavender may help with controlling the bacteria that cause pores to become infected. If you are not able to get rid of acne using over-the-counter medications, it may be of some help to purchase lavender oils and find out more details on how to use it for acne treatment.
Since lavender contains camphor, it is also useful for repelling insects. This includes moths and other insects that do damage to fabrics. This is one of the many reasons why it is often stored with clothes and other garments. Typically, if you have a few sachets of lavender around the timber frame houses, it will keep you living space free of insects even during the hottest parts of the summer.
Today, lavender honey is very popular in the Mediterranean region and Europe. The nectar from lavender flowers is often used as a natural sweetener. In general, lavender is known to sweeten foods without creating the overbearing effect often associated with cane and beet sugars. Unfortunately, camphor and other compounds found in lavender may cause a number of health problems. This includes an increased tendency to cause abnormal tissue development that may ultimately lead to cancer.
Shampoos and Soaps
There is no question that shampoos and soaps that contain lavender can soothe irritated skin, as well as create a clean, fresh feeling. Many people also enjoy using lavender bath oils for relaxation and stress reduction. As may be expected, if you love the scent created by lavender, then you will also appreciate using body washes that make use of this fragrant herb.
When used in foods and medicines, lavender can provide a number of benefits. That said, if you are concerned about getting cancer, the cellular changes caused by lavender use should be considered carefully. Even though lavender is a natural, or herbal product, it may hold as many risk factors as using synthetic drugs created in modern laboratories.
To know more about lavender herb–its benefits, uses and how to grow it– and an in-depth knowledge about herb gardening, you can check out the information I've collated here.
Related posts: